Buying and selling property can be a complex and stressful task. In fact, it is often the largest financial transaction you will partake in. At the same time, real estate transactions have become increasingly complicated. New technology, laws, procedures and the increasing sophistication of buyers and sellers require real estate practitioners to perform at an ever-increasing level of professionalism.
Therefore, it is more important than ever that you work with an real estate agent who has a keen understanding of the real estate business. Curbeau Realty has helped buyers and sellers for over 33 years. We understand the market, the industry and the concerns of both buyers and sellers. We want to help at every step to accomplish your real estate goals.
Choosing Curbeau Realty to help you locate the property of your dreams means you will have a professional, experienced team behind you. Offering the proper tools to help gather and interpret information that will help you in finding and buying the right property.
When you choose Curbeau Realty to sell your home you can rest assured that a comprehensive marketing strategy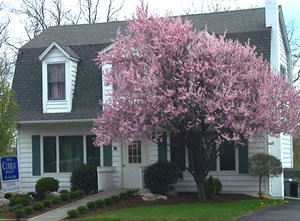 will be developed and implemented to sell your home at a price that will make you smile.
Our comprehensive marketing plan includes:
. Competent and Professional Realtors
. Yard Signs
. Newspaper Advertisements
. Real Estate Publications
. Realtor Open Houses
. Major Multiple Listing Services
. Internet Marketing where the potential customer is the. world!
We will coordinate the showing of your home between you and other agents and we will represent your best interests when dealing with those agents.
Most homes are sold as a result of matchmaking skills. That is why it is so important to select an agent with the knowledge, experience, and professionalism to get the job done. You can count on receiving the knowledge and guidance you need to make buying or selling your property a smooth and rewarding experience . In short, you can count on getting the very best service available from Curbeau Realty.